When:
September 25, 2019 – September 27, 2019
all-day
2019-09-25T00:00:00-04:00
2019-09-28T00:00:00-04:00
Where:
Eden Roc Hotel
4525 Collins Avenue
Miami Beach
FL 33140

Contact:
Jeanne Cordona
(201) 569-2882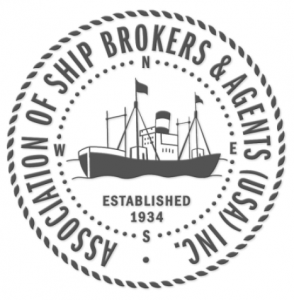 Mark you Calendars for 2019
September 25 – 27
Returning to the Eden Roc!
♦
Recognized as one of the "Must Attend"
Maritime Conferences in the USA
NOTE: ASBA HAS NOT engaged any third parties
(Housing Planners, Exhibitors Housing or any others)
to book rooms at the Eden Roc on our behalf.
♦
2019 PROGRAM COVER SPONSOR

D'AMICO GROUP
2019 SPEAKERS
KEYNOTE SPEAKER
ART REGAN, APOLLO INVESTMENT CONSULTING
♦
Michael Reardon, Phillips 66
Joshua Nemser, VR Capital Group
Jason Klopfer, Navig8 Americas
Robin Heath, Diamond S Shipping Inc. (DSSI)
Charles Johnston, Olam South Africa (pty) Limited
Keith Heard, Lennon Murphy & Phillips
John Kartsonas, Breakwave Advisors
Capt. Jim McNamara, Former National Cargo Bureau
Joshua Shapiro, Liberty Maritime
Arlie Sterling, Marsoft, Inc.
2019 SPONSORS
BAYDELTA MARITIME
BLUE WATER SHIPPING COMPANY
BRS USA LLC
CRESCENT TOWING
D'AMICO GROUP
FEDNAV
FOSS MARITIME COMPANY
GLANDER INTERNATIONAL BUNKERING
HOST AGENCY
INCHCAPE SHIPPING SERVICES
L & R MIDLAND, INC.
MARITIMA MERCANTIL SAC (PERU)
MARITIME ENDEAVORS SHIPPING COMPANY
MONJASA INC.
MORAN SHIPPING AGENCIES INC.
NAVIG8 AMERICAS
NORD-SUD SHIPPING, INC.
NORDEN SHIPPING (USA) LLC
NORTON LILLY INTERNATIONAL
POTEN & PARTNERS, INC.
PORT OF PENSACOLA
SEA HORSE SHIPPING
SEABULK TOWING INC.
TRANSMARINE NAVIGATION CORP.
VALLS SHIP AGENCIES
VESON NAUTICAL
MEDIA SPONSORS
THE MARITIME EXECUTIVE