US Gulf Coast Vessel Agency
Nord-Sud Shipping offers a wide range of shipping services in US Gulf Coast and Atlantic Coast areas. We have worked diligently every single day to build our reputation as one of the premier vessel agencies in the U.S. Gulf. Since 1995, our customers' success has been a testament to our performance as agents. Our reputation and relationship with the local and global industry helps us to achieve our customer's goals.
Our abilities span across many roles. Whether expediting the commercial performance of the vessel while in port as a charterer's agent, effectively and economically managing the needs of the vessel and her crew while in port as a husbandry agent; or controlling the fiduciary risks and demurrage of the vessel during her call as a protective agent… we have the knowledge.
Our decades of experience ranges across a wide variety of vessels and cargoes. From bulkers carrying ores, grain, minerals, and fertilizers; tankers transporting crude oil, refined oils, feedstocks, asphalt, and LNG; and multi-purpose vessels moving steel, breakbulk, bagged cargoes, and heavy-lift equipment…we have the expertise.
Whether navigating local procedures, global regulations, or natural disasters…Nord-Sud Shipping will ensure that your interests are protected 24 hours a day / 7 days a week.
The following are the most common services we provide. Should you require more specialized needs, please contact our office for more information regarding a custom solution for your operations.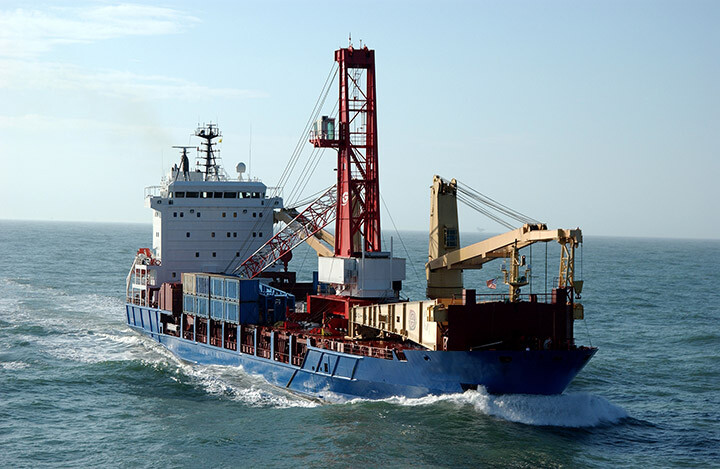 Our Primary Shipping Services Are:

Charterer's Agency Representation

Coordinate Vessel's Movement & Reporting
Schedule & Expedite Cargo Operations
Attendance of Vessels & Government Clearance
Minimize Demurrage
Documentation Services

Statement of Facts
Cargo Manifests
Stowage Plans
Bills of Lading
Protest Notifications

Owner's Protective Representation

Port Expense Management & Negotiation
Inspection/Survey Supervision
Bunkering Coordination
On-Off Hire Surveys
U.S.C.G. Reporting
U.S.C.G. Inspections & Deficiency Lifting

Owners Husbandry Representation

Crew Changes & Repatriation
Crew Transportation, Travel, & Lodging
Crew Medical Services
Customs Immigration Clearance
Spare Delivery & Customs Clearance
Vessel Bonded Payroll
Warehousing
Vessel Repairs
Vessel Security

Terminal Agency Representation

Vessel & Dock Scheduling
Terminal Tariff Invoicing & Collections
Security Regulations Enforcement

Electronic Filings

AMS (Automated Manifest System) Service Center for all U.S. Ports
AES (Automated Export System) Service Center for all U.S. Ports
e-APIS2 Service Center for aircraft crew & passengers
e-NOAD (Notice of Arrival/Departure) Service Center for marine crew & passengers

Nord-Sud Shipping is able to handle virtually any request in shipping services. If you have questions regarding a particular service, listed or otherwise, please do not hesitate to contact us.